When you hustle through the day at work, you deserve to relax in comfort at home. You want your home to reflect your forward-thinking style and encourage community with other like-minded people; this is the foundation that Midd-Town Apartments was built on, and is carried through every detail — from modern design to vibrant common spaces meant to spark connections and community. Chill with a book or your laptop in the community room for quiet time during the day, and grab a drink from the self-serve rotating beer and hard cider selection at night. Or grab your drink and ride the elevator up to the rooftop deck to sip and take in the sights — and even a sunset.
The rooftop deck features gas grills, gas fireplace, outdoor TV and ample lounge seating to visit with friends and neighbors. Catch the sunrise over the Connecticut River in the mornings, the sunset over Wesleyan's campus in the evenings, and greenery in every direction anytime you choose. Down on the ground level, the secluded courtyard acts like a communal backyard, and also features gas grills, gas fire pit, lounge seating and cornhole.
Midd-Town holds monthly events like Margarita Monday, Wine Tasting Tuesday, movie nights on the rooftop and more.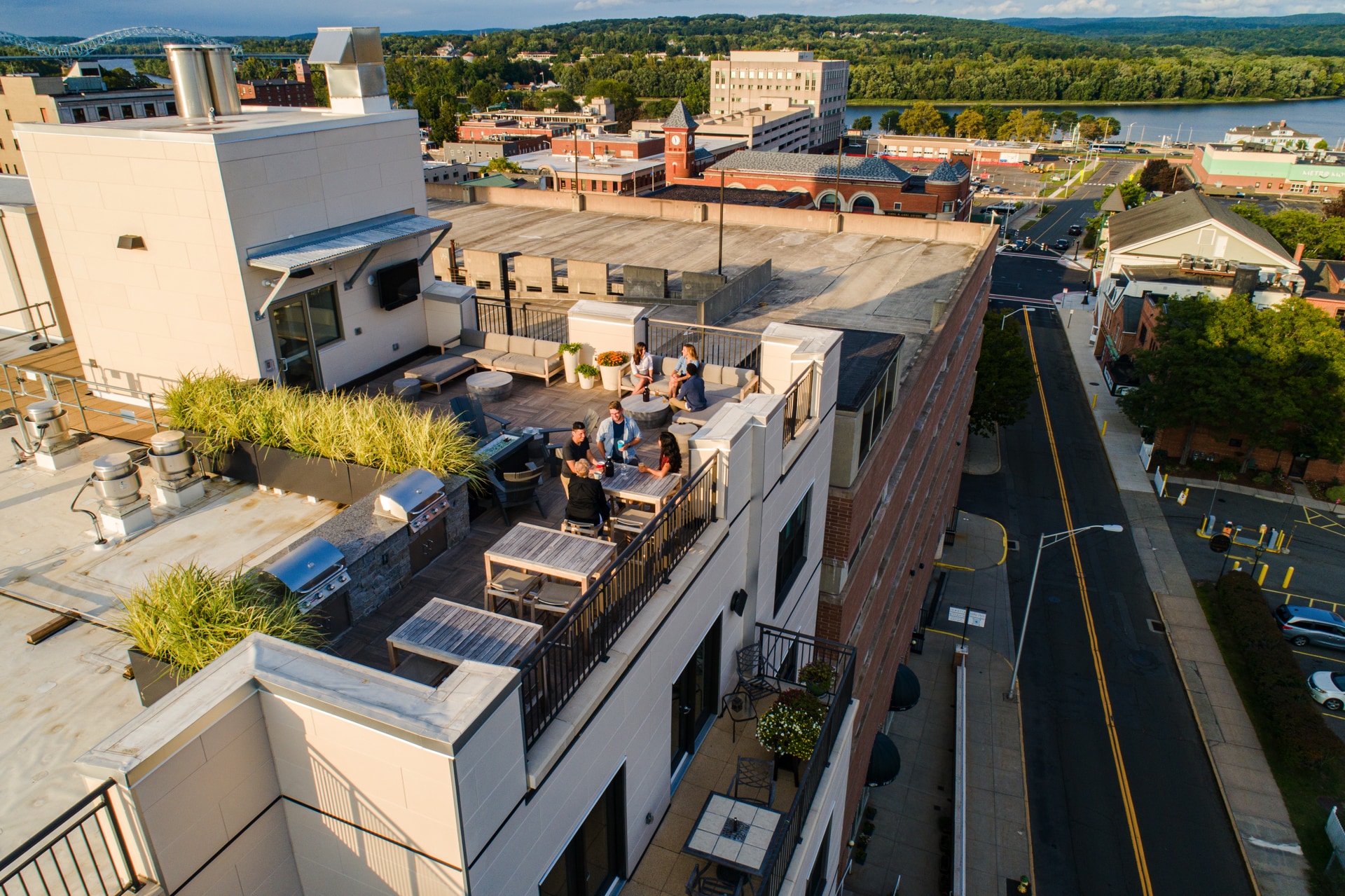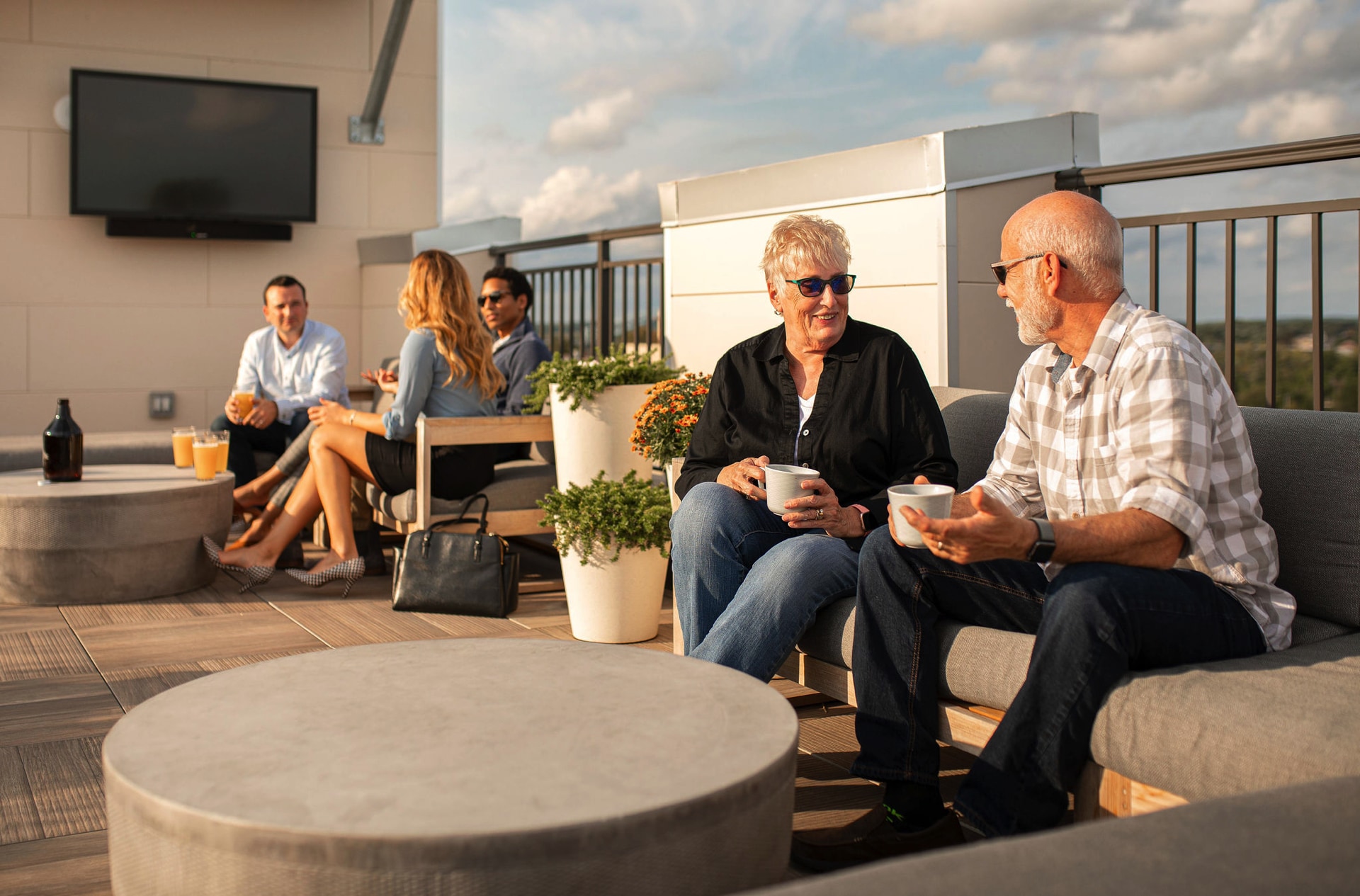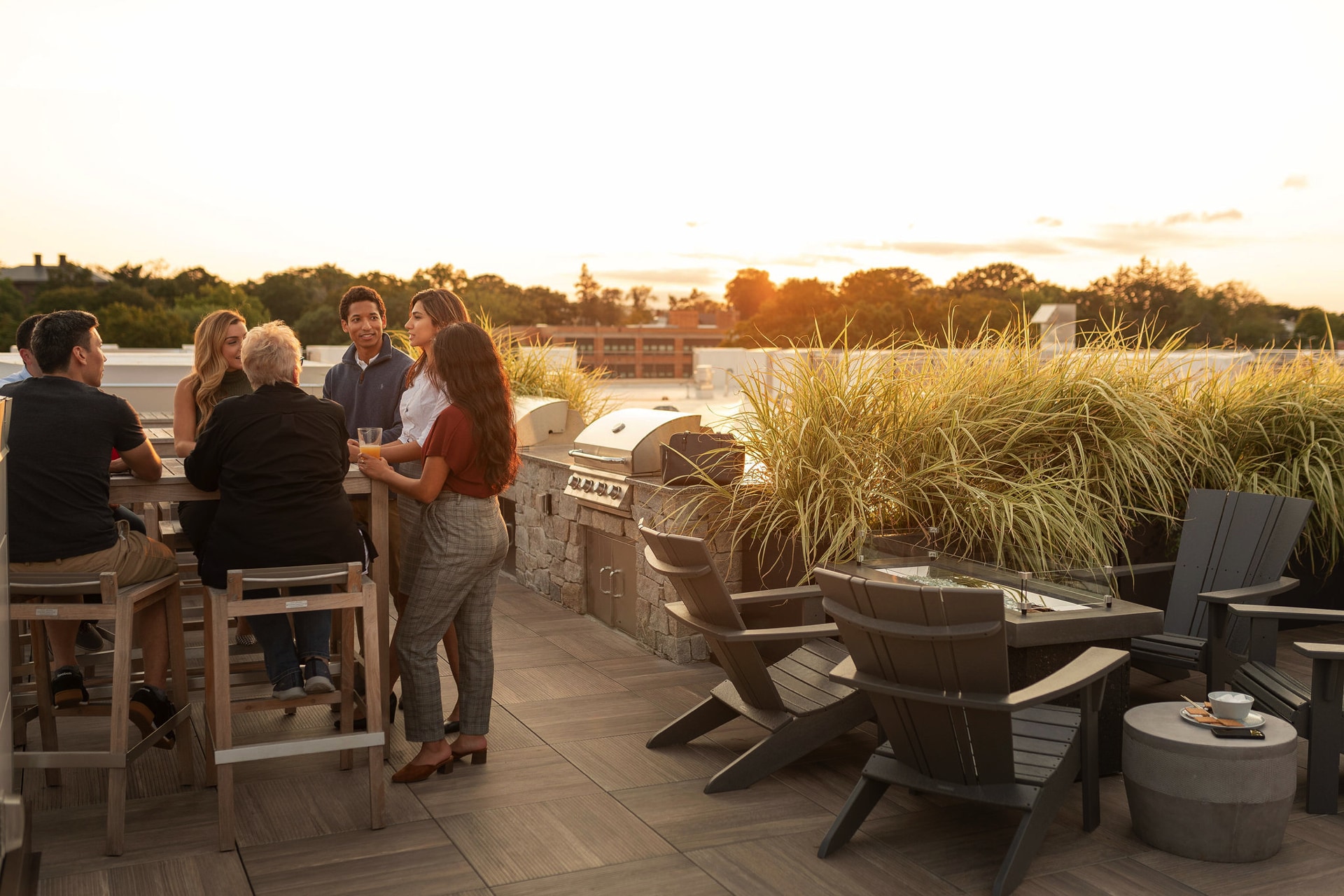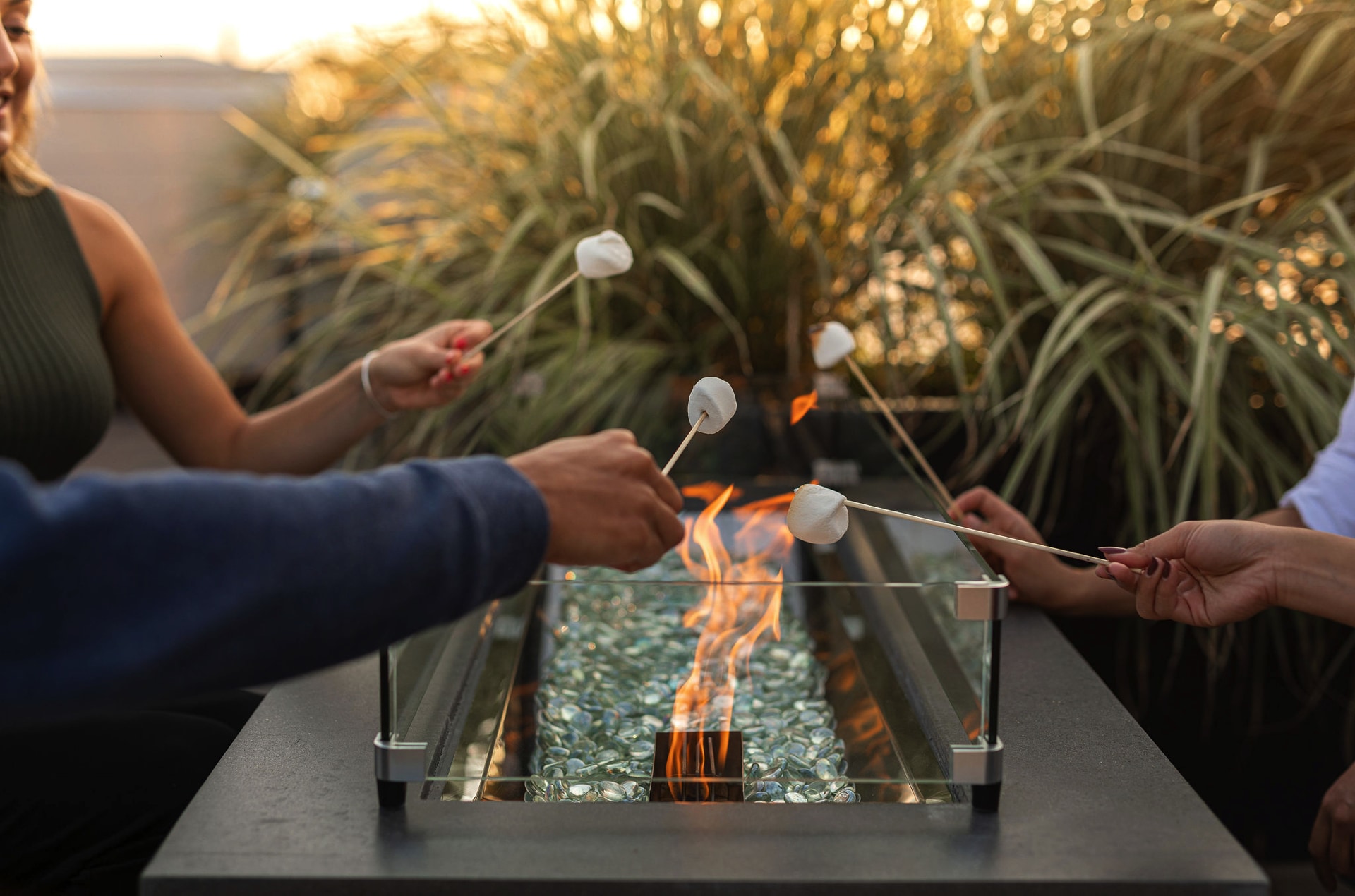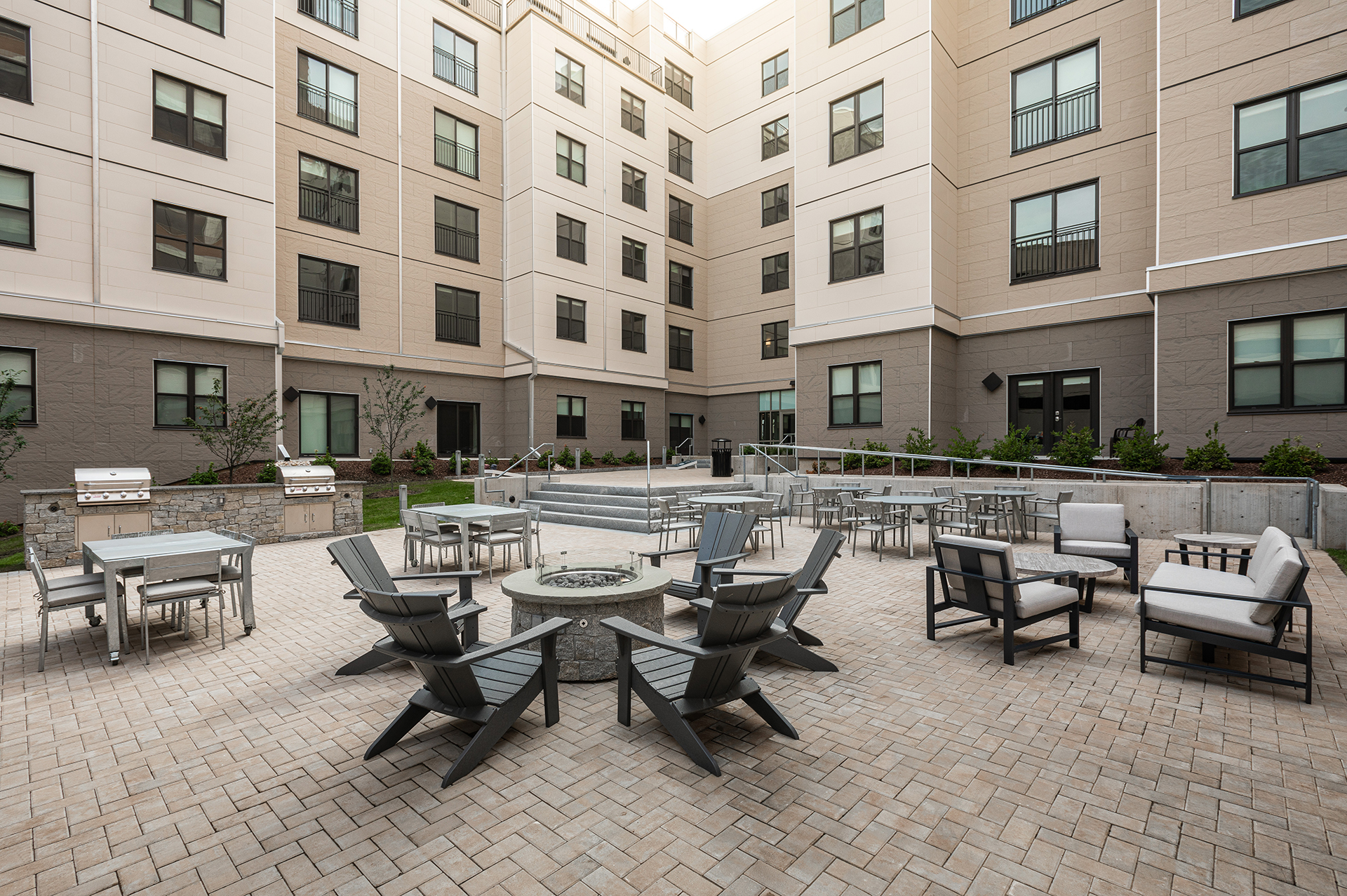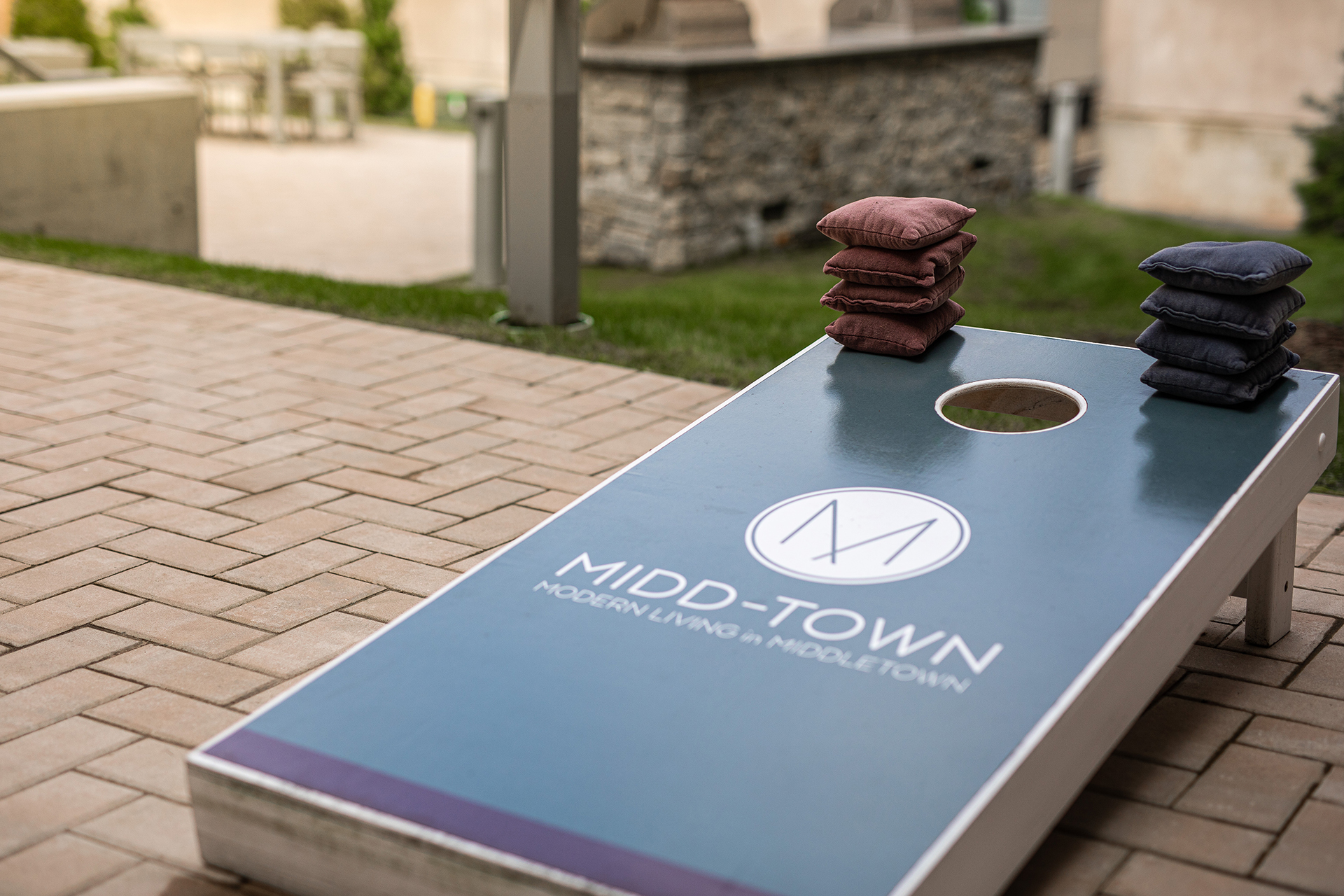 Convenience right at home.